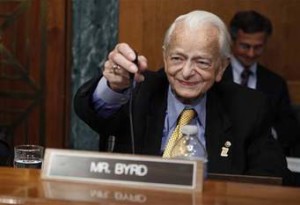 JUST TO BE CLEAR.  
I WILL SPELL THIS OUT IN BOLD CAPITAL LETTERS.  
I DO NOT WANT TO BE TAKEN OUT OF CONTEXT OR MISREAD.  
I BELIEVE THAT SLAVERY HAS ALWAYS BEEN WRONG, IS WRONG AND WILL ALWAYS BE WRONG.  
HUMANS WERE NOT MEANT BY THEIR CREATOR TO LIVE IN SLAVERY.  
I ALSO BELIEVE THAT RACISM IN ALL ITS FORMS IS NOT ONLY WRONG BUT IS STUPID AND THOSE WHO PRACTICE IT CHEAT THEMSELVES OUT OF THE RICHNESS OF OUR COLLECTIVE DIVERSITY.  
PERIOD!
Having said the above I am witnessing in our media and on our streets a form of mass hysteria and hate.  It scares me in the sense that I can see it ripping our society apart. I hear and read about "non-negotiable" demands to erase and tear down any relics of real or imagined links to slavery in our nation.  
It seems that anyone with any cultural, racial or historical ties to slavery by any association or relationship in any way, is marked for removal from the annals of  our nations heritage.
The other day it was announced that ESPN removed a Sportscaster from the commentary at a Sporting event because the man, who had an Asian background, shared the same name as a Confederate General.
Let me share something with you.  I have a 60+ year fascination with history.  
But, don't take my word for it, study for yourself.  When you study you will find that, take a deep breath, slavery in various forms was practiced by: The Carthaginians, the Romans, The Greeks, The Persians (Iranians), The Babylonians, The Chinese, The Mongols, The Huns (Europeans), England, The Vikings, The Russians, Southern Asian Peoples (including India), Egyptians, Middle Eastern and North African Islamic States, Native Americans (North, Central and South America), The People, Tribes and Nations of Central and South Africa.  Also, many Island Nations including Japan. And, I have probably missed naming a few.
Also keep in mind that the horror of slavery is still practiced in parts of the world.
I could be wrong but the only Continent that I am aware of that has no history of slavery in some part or way is Antarctica.  So, if you can firmly establish that all of your ancestors were Native Antarcticans you are stain free. Otherwise, join the rest of us in the cesspool.  
Virtually all of us have a skeleton or two in our closet if we want to dig a little and drag them out.  
If it is decided to eradicate all statues, memorials, hospitals, schools, parks, highways, malls, airports, landmarks etc. etc. etc. with the names of anybody who has any ties in history to slavery, racism, a now despised group or family heirloom associated with such, you are going to be very busy.
Just one example:  Senator Robert Byrd of West Virginia. Besides being a Senator, he was a former Grand Wizard in the Ku Klux Klan.  I have heard an estimate, probably exaggerated, that perhaps half the airports, schools, hospitals, parks, highways etc. in the State of West Virginia are named after him.  You are going to need a lot of shovels, backhoes, "whitewash" and other equipment to eradicate his name and memory from the state.
But not to pick on just the Senator.  Many, most or all of our great leaders, as well as us common folk, have historical skeletons we would probably just as soon not know about. 
Slavery was abolished in the United States more than 150 years ago.  
The stain of racism is still with us and is practiced by people of all colors.  It will be with us until we all learn to love one another, forgive one another and be enriched by one another.  You cannot erase it by law, edict, marching in the streets or hating one another.  Unfortunately, the latter is what I see being practiced in the media and on the streets.  Pity.
Bob Bandy