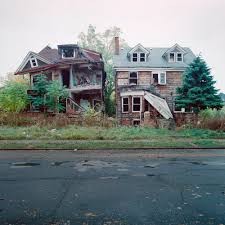 We see and are told in the news that we have a border crisis with tens of thousands of undocumented, would be immigrants flooding across our southern borders.  
On a serious note, I do not know anyone who is not moved by the sight of thousands of seemingly parent-less young children or ragged adults trying to escape poverty and even danger.  But, do we solve this by opening our borders to "all comers"?  Do we turn our Border Patrol agents into a kind of "Welcome Wagon"?  Do we just open all our borders on all sides to anyone and everyone from all countries around the world?  Can we just shut down the Department of Immigration and Naturalization?  
The Federal Government, State Governments and Congress are in a battle as to how to solve this crisis.  Some shouting to "Seal Our Borders" and others saying to welcome them all and create a "Path To Citizenship" for all comers whether legal applicants or those without papers.
I see a simple solution that should make everyone happy.  Lets send them where they are needed and wanted.
For example, Detroit, Michigan (pictured above) is a city that has lost tens (hundreds?) of thousands of citizens.  There are thousands of empty homes available either free or almost free for the taking.  And, Detroit has a long history of generous benefits to those in need.
Why not load these folks desiring to immigrate onto buses and take them to Detroit? On arrival they could be given a sack lunch and a map with directions (in their native language) to the offices of "Public Assistance" as well as street guides to areas where there is housing ready for the taking.
This program could be expanded to other cities that have by way of public pronouncements, ordinances and local laws indicated support for undocumented immigrants.  Some of the cities that come quickly to mind are San Francisco, New York, Chicago and Seattle but there are many others.
I have visions of caravans of buses with thousands of happy new, undocumented citizens streaming off the buses into the waiting arms of cities anxiously welcoming them with public funded programs to provide them with all the goods and services they need or want.
With this plan, the cities that have indicated they want them, get them and, get to pay for the services provided.
Everybody wins.  What could possibly go wrong?
Bob Bandy