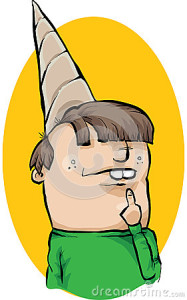 It is very clear to me that I am a slow learner.
What is the old saying?  One definition of insanity is doing the same thing over and over while expecting different results.
For 50+ years I have faithfully participated in our system of government.  Working, paying taxes and voting for the person whom I honestly felt best qualified for whatever position needed to be filled.
In the process I have unwittingly contributed to help create a system filled with what I like to call "Clowns, Criminals and Lunatics" in charge of a poorly organized, mostly criminal enterprise that robs its own citizens while rewarding corruption and theft.
Not to say that all members of Congress fit this description but the 2 or 3 percent who do not fit the description are totally outgunned by the 97 or 98 percent who do.
They have littered our history with the rot and debris of failed government "programs" and left us with an ever growing percentage of  our citizenry enslaved and addicted to a government funded by runaway debt.  At this writing some 20 Trillion Dollars worth and growing.
What I observe is self serving politicians working for their own re-election goals and not the needs of their constituents.  Corruption and greed on a massive scale.  Political correctness twisted to serve political agendas.
Once Government declared War on Poverty.  Poverty won.
I no longer expect anything out of government but lies, corruption, failed programs and debt.  After 50 years why should I expect anything else?  Lie to me once – shame on you.  Lie to me a thousand times – shame on me.  To borrow from one of my earlier writings:  "Expecting something good to come out of Washington is like fishing for your dinner in a septic tank".
Some of these programs were well intentioned but misguided and horribly mismanaged.  Instead of helping the needy  to grow into confident self sufficient individuals, they created addicts to the slavery of dependency on the drug of a cancerous charity that steals their freedom and dignity.
One of life's great truths: Forced charity breeds resentment. If you take by force the fruits of those who worked for them to enrich those who will not work for themselves, you create enmity and bitterness on both the unwilling giver and the ungrateful receiver.
Recently I heard a commentator say that it is not worthwhile to read or listen to the "Drive By" "Mainstream Media".  Most of which have become nothing more than a public forum of "Innuendo", "lies from anonymous sources", "Talking Points", "Propaganda" and other agenda driven non-news.  At first I was inclined to reject his advice but on further thought it finally registered with me that he was right. All reading and listening to this "drivel" accomplishes is to make me mad and insult my intelligence.
Soooooo…….
I have determined to accept the fact that our government is, with or without my participation, firmly on the path to economic destruction and cultural ruin and I want to minimize my part in this endeavor to an absolute legal minimum.
I will, to the best of my ability, violate no laws but I sure "ain't" going to help them either.
I will focus my own efforts to helping those I care about find a way to survive the chaos and destruction that is sure to come.  "A house divided".
At some point the "Government" is going to find their "wagon" abandoned with no one left to pull it.
Bob Bandy